Experience Exceptional Legal Service from London, Kentucky Attorneys
The partnership between Martha L. Brown and Bradford L. Breeding was formed in 2005. The firm in its present form is the latest evolution of an insurance defense practice that first began in 1978.
Combined, the partners have more than 60 years of experience. All are accomplished trial attorneys who have handled a wide gamut of cases, from motor vehicle accidents, to the most complex commercial litigation. Among the cases which our lawyers have tried also are those arising from employment disputes and medical liability claims.
Located in London, Kentucky, the attorneys practice throughout the Commonwealth. Also, they have appeared before all of the United States District Courts in both the Western and Eastern Divisions of Kentucky as well as the Sixth Circuit Court of Appeals.
The greatest concentration of the firm's cases is filed in venues throughout the mountains of Eastern Kentucky. Our experience handling cases within this region gives our clients a unique advantage. Moreover, the partners' familiarity with the area is grounded in their defense of local governments, school boards and the largest employers throughout this region.
The partners are directly involved in each case assigned to the firm and devote personal attention to the direction of the litigation. They take a very "hands-on" approach in the supervision of associates and paralegals in order to furnish skilled representation in a cost-effective manner.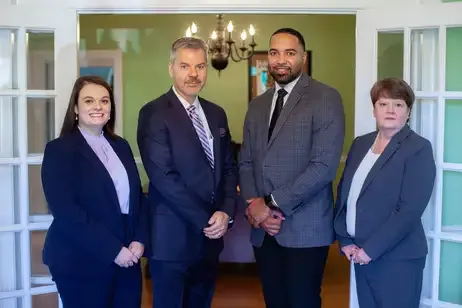 The scope of its defense practice includes both general civil law and administrative matters in the following areas:

Auto and Trucking Litigation
Medical Malpractice
Product Liability
Civil Rights
Local Government
Personal Injury
Insurance Coverage Disputes
Commercial Litigation
Workers Compensation Defense
Employment Law
Our goal in every case is to be an aggressive advocate for our clients while adhering to the highest standards of professionalism, ethics and diligence.
Brown & Breeding PSC serves clients throughout Kentucky
Call Brown & Breeding PSC at 606-878-7640 or contact the firm online to schedule your consultation.
Brown & Breeding PSC represents clients throughout Kentucky, including London, Corbin, Lexington, Bowling Green, Pikeville, Ashland, and all areas in-between.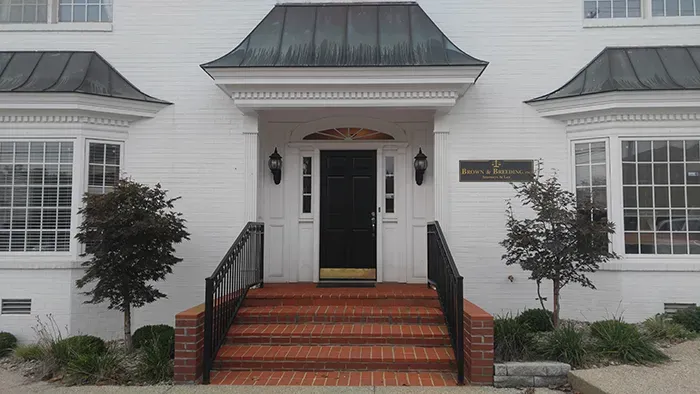 502 West Fifth Street, P.O. Drawer 490 London, Kentucky 40743
Monday - Friday - 8:30 am - 5:00 pm
Saturday - Sunday - Closed